Stainless Steel Wedge Wire Sheet Heavy Duty 16mm
WWS300
MAS HEAVY DUTY Wedge Wire sheets.
A robust and modern design for finishing drainage channels and wash down areas.
This style is our Heavy Duty 304 grade stainless steel to ensure long term functionality.
Features:
Material: 304 grade HEAVY DUTY stainless steel.
Measuring: 5mm wire x 5mm gap x 16mm in overall height.
*Delivered to you in convenient sheet sizing for your upcoming project.
Another MAS product you may be interested in: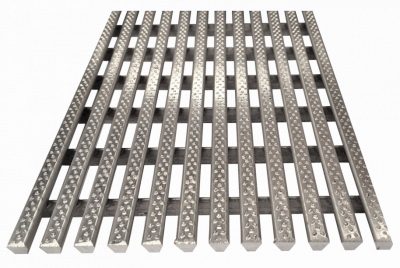 Non-slip wedge wire
Code: WWS300 Stainless steel wedge wire sheet heavy duty.
MAS quality stainless steel plumbing supplies.