Stainless Steel Basket Waste Various Sizes
BW90S, BW90L, BW50
MAS Stainless Steel Sink Basket Wastes in 3 different sizing options.
No need for an extra plug, the strainer basket simply pushes down to seal and pulls up again to release the sink water.
When liquids pass through the sink waste, the debris basket prevents larger particles from entering the drain.
Any trapped basket scraps can be easily discarded by pulling out the basket and emptying the contents into a waste disposal.
Suitable for both domestic and commercial sinks.
90mm waste outlet or 50mm waste options are available.
Features
50mm bsp male thread for standard trap.
Lift out strainer basket also acts as a plug.
Stainless steel.
BW90S   (Short) Suits 90mm outlet sinks.
BW90L   (Long) Suits 90mm outlet sinks.
BW50     Suits 50mm waste outlet sinks.
*Scroll down for sizing options.
Options
Drawings

BW90S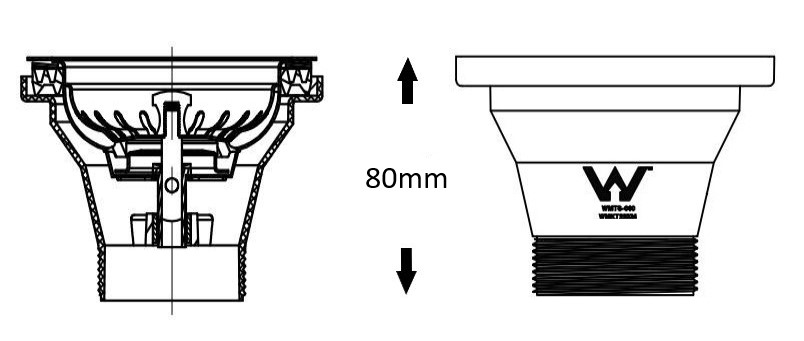 BW90L

BW50
BW90S
BW90L
BW50