Stainless Steel Wash or Drinking Troughs
MAS Stainless Steel Wash or Drinking Troughs – Ex Brisbane Only.
MAS Wash Trough can be utilized as a wash trough, drinking bubbler, or a scrub up station.
These heavy-duty stainless steel troughs are wall mounted and available in three sizing options.
These versatile units provide the advantage of multiple uses in the 'Industry and Educational' sectors.
If needed for drinking purposes, we provide a tap deck and bubbler landing.
MAS stainless steel troughs are Proudly Australian Manufactured.
To secure for extra strength we provide, 'Super heavy duty fixed wall mounting brackets'.
Wash trough sizing codes:
1200mm = WT12
1500mm = WT15
1800mm = WT18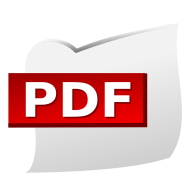 Wash Trough Specification
Features:
Waste: Centre 50mm waste outlet with plug & waste included.
Included: Fixed heavy duty wall mounting brackets.
*Optional splashbacks made to order.
Code: WT12, WT15, WT18 stainless steel wash troughs.
MAS quality stainless steel plumbing supplies.