Stainless Steel Wedge Wire Drainage Grate 3x5x9mm
WWS100
MAS Wedge Wire drainage grate sheets are stylish, neat, robust, long lasting and a clean way of finishing drainage channels and wash down areas.
Constructed from 304 grade heavy duty stainless steel which offers strength and durability for drainage, screening and wash down area projects.
Features:
Material: 304 grade stainless steel.
Profile: 3mm wire x 5mm gap x 9mm overall height.
Wedge wire same dimensions in 316 grade stainless steel: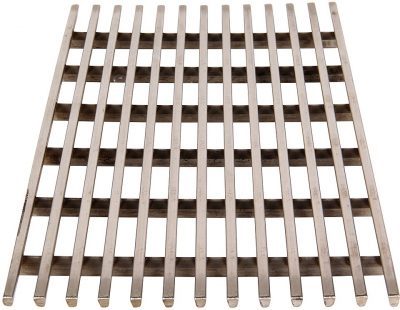 316 grade x 9mm
Code: WWS100 Stainless Steel Wedge Wire Drainage Grate 3x5x9mm.
MAS quality stainless steel plumbing supplies.