Weld-in Floor Waste Arrestor Trough Grate 123mm
FG300S
MAS Weld-In Floor Waste Arrestor with a 123mm diameter trough grate.
When placed in specific collection points within a flooring surface this floor waste arrestor helps remove wash water and other liquid wastes from work areas and carries them away through pipes or ditches for disposal.
Designed for use in commercial and industrial projects where hygiene, durability and performance requirements are paramount.
Features:
Commercial Trough grate: 123mm Diameter.
Application: Weld or set in.
Material: 304 grade stainless steel.
Includes: Heavy duty lift-out basket and secondary strainer.
Suits: 100mm DWV or 110 HDPE.
*Also available:
FG400S 183mm trough grate to suit 150mm drain.
FG100B Basket Only.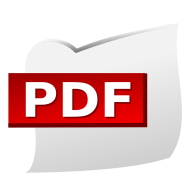 FG300S Specification
Code: FG300S Weld-in Floor Waste Arrestor Trough Grate 123mm .
MAS quality stainless steel plumbing supplies. .