Stainless Steel Scrap Catch Sink Waste Arrestor 125mm
SSBW-1
MAS scrap catch sink arrestor with lift out basket and fixed secondary strainer.
Stainless steel chain to fixed to plug, as a safety feature so it cannot be separated.
Heavy duty 304 grade stainless steel inner construction for longevity.
The sealing basket can also be used as a plug if required.
Features:
50mm BSP outlet.
Fits commercial 125mm sink hole.
*125mm outlet hole can be punched and recessed ex. MAS head office Brisbane.
Spare Parts
Scrap catch sink arrestor plug only: SSBW-1P.
Scrap catch sink arrestor basket only: SSBW-1B.
Another MAS Scrap Catch option is: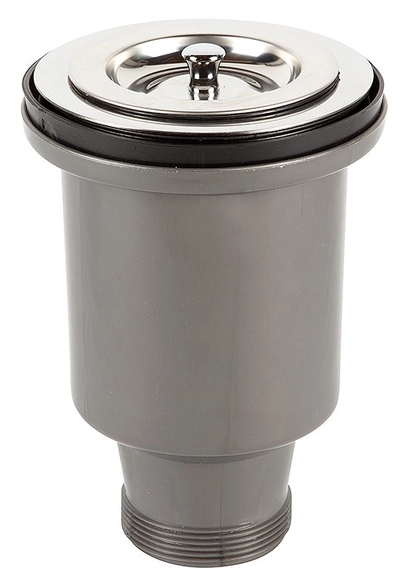 90 x 50 Scrap catch