Butterfly Shut-off Sink Waste Arrestor 125mm
SSBW80
MAS Butterfly shut-off valve sink waste arrestor to suit a standard 125mm outlet hole.
Consisting of a removable top strainer, lift out basket and a fixed secondary basket to strain out any debris in the liquid to save the plumbing pipes from any build up or clogging.
This product is constructed of heavy duty stainless steel for endurance and longevity.
The advantage of the butterfly valve is the control of the water flow.
The water flow can be quickly stopped with a quarter-turn valve, meaning they go from completely open to completely closed in 90 degrees.
Features
Heavy duty 304 grade stainless steel construction.
50mm BSP outlet.
Basket only option SSBW125BB
90mm Outlet also available: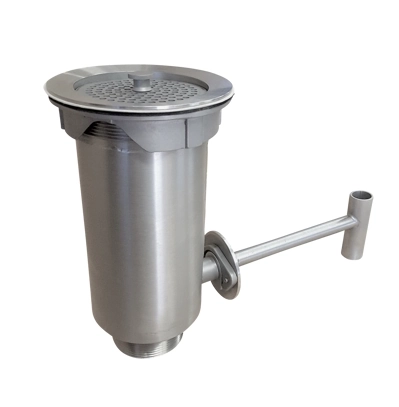 90mm Butterfly sink waste