Sink Waste Arrestor Drain Protector 90mm
SSBW20
MAS Commercial sink waste drain protector will suit a standard 90mm outlet.
With a 50mm BSP outlet and constructed of heavy duty 304 grade stainless steel.
This product has a removable top strainer, lift out basket and a fixed secondary strainer.
A scrap catch arrestor filters kitchen sink food scraps and large particles from passing through your plumbing pipes into our waterways.
Helping to prevent rotting food and materials sticking to your pipes creating putrid odours and clogging.
This sink waste arrestor drain protector is environmentally friendly, affordable, aesthetically appealing and easy to clean.
125mm outlet option is also available: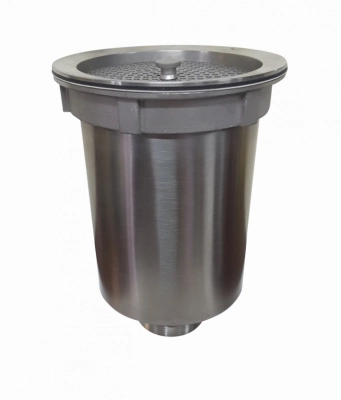 Sink waste drainer 125mm
Basket only option: SSBW90B.
Code: SSBW20 Stainless Steel Sink Waste Arrestor Drain.
MAS quality stainless steel plumbing supplies.