Hands Free Knee Operated Stainless Basin-Cold Only
KO2XX
MAS hands free knee operated stainless steel basin with a non-time-flow valve.
Without a temperature mixing valve which means only a cold-water application.
This convenient hands free basin is ideal for businesses that require supreme hygiene as an utmost importance.
The water only flows when the larger front panel is activated by your knee and stops flowing once you take your knee off the panel.
Wels approved fittings and hardware.
Features
Material: 304 grade stainless steel.
Measurement: 420 x 267 x 155mm deep.
Capacity: 13 Litre *meets commercial hand wash requirements.
MAS optional 300mm splashback: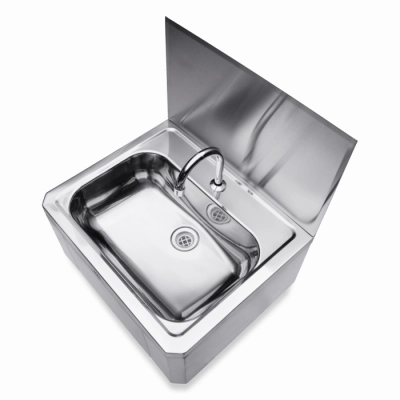 SBACK-300
With temperature mixing valve: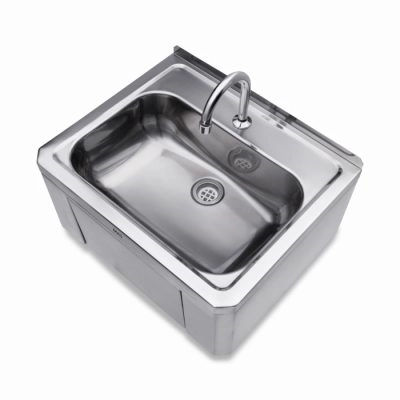 KO2