Stainless Steel 2 Drawer Stack-Lockable
DR202LO
This MAS Lockable stainless steel 2 drawer security stack holds your items safely and securely for peace of mind.
Both stainless steel draws can be locked and include heavy duty draw slides designed for long term repetitive use.
This 2-drawer stack can be utilised as a free-standing unit or can conveniently fit directly under a standard 900mm benchtop.
Complete with adjustable feet designed to stabilize and support these drawer units.
Features
840mm height that can be adjusted up to 920mm high.
480mm wide x 460mm deep – including fixing flange.
Spare parts:
DR20 Locks.
DRSLI Drawer slides.
Another MAS product option is the 2-drawer stack non-lockable: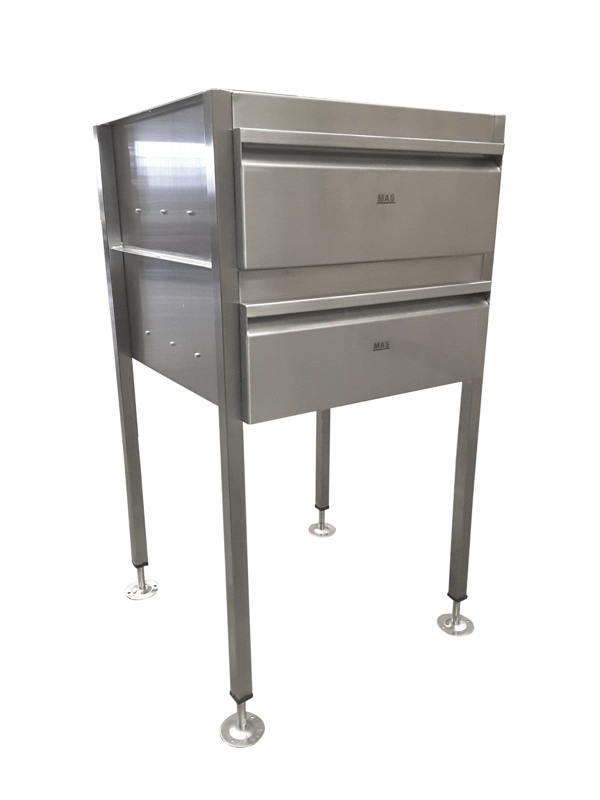 Non-Lockable
Code: DR202LO Stainless Steel 2 Drawer Stack – Lockable.
MAS quality stainless steel plumbing supplies. .