Hands Free Knee Operated Basin – Non Time Flow Valve
KO2
MAS Hands free knee operated basin with a non time flow valve.
Water flows when the front panel is activated with your knee.
Releasing your knee from the front panel stops the water jet from activating immediately.
This hands free basin has a temperature mixing valve.
Wels approved fittings and hardware.
A larger front panel for easier operation.
Features
Material: Stainless steel.
Measurement: 420 x 267 x 155mm deep.
Capacity: 13 Litre.
MAS optional 300mm splashback: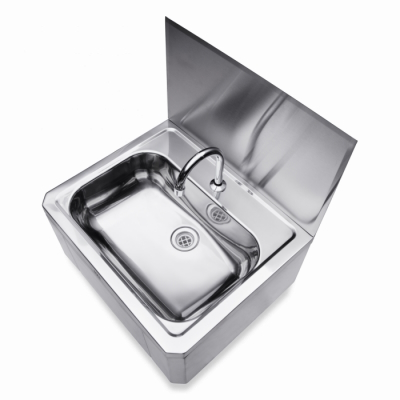 SBACK-300
Without temperature mix valve: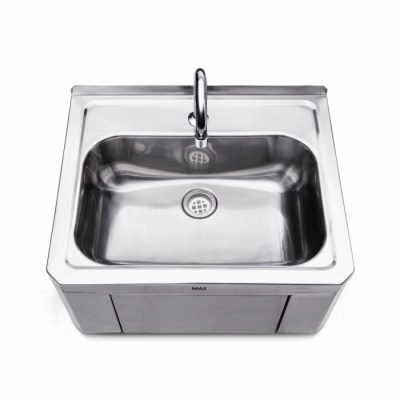 KO2XX

Code: Hands Free Knee Operated Basin – Non Time Flow Valve.
MAS quality stainless steel plumbing supplies. .