Hands Free Knee Operated Basin No Temp Mix Valve
KO1XX
MAS Hands free knee operated stainless steel basin without temperature mixing valve.
The time flow valve is a one press knee activation with the time flow valve set to run for 15 seconds once activated.
MAS hands free basins have a generous size knee panel compared to similar basins for much easier use.
This stainless hands free basin has Wels approved fittings and hardware.
Features
Material: 304 grade stainless steel.
Measurement: 420 x 267 x 155 deep.
Capacity: 13 Litres *meets commercial hand wash requirements.
Splashback also available: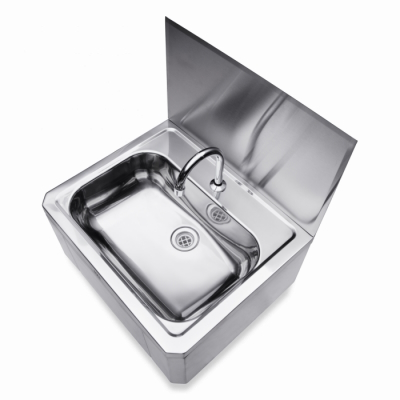 300mm splashback.
Code: SBACK
Also available with temp valve: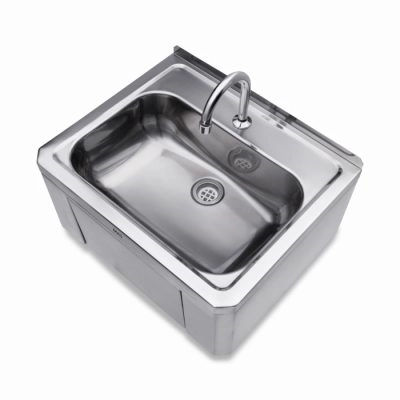 KO1
Code: KO1XX Hands Free Knee Operated Basin – Without Temp Mix Valve.
MAS quality stainless steel plumbing supplies. .