Cistern Front Press Dual Flush Stainless Steel
CN2
MAS Stainless Steel Dual Flush Cistern is an environmentally friendly option.
This dual flush front press button cistern gives the choice of a half flush or a full flush.
Which helps control the amount of water usage per press.
The casing is manufactured from 304-grade stainless steel providing a heavy-duty option.
This cistern is ideal for installation in vandal prone areas and high traffic areas.
Features:
Water capacity: 6 Litre full / 3 Litre half flush.
Inlet: LH side – reversible 15mm bsp.
Outlet: 50mm bsp.
Material: Stainless steel single unit.
Spare parts available
Inlet valve    CNZ1.
Outlet valve CNZ4.
Accessories to suit this product: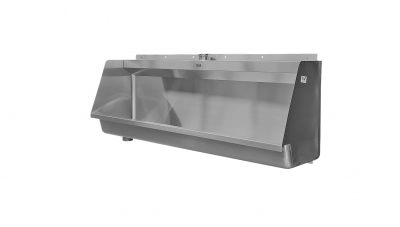 MAS Urinal Troughs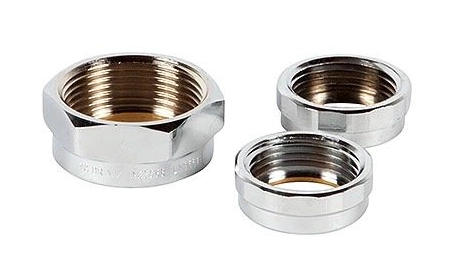 Urinal sparge nuts & adaptors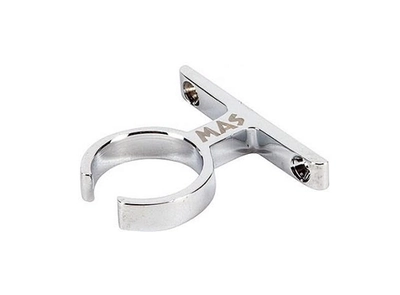 Urinal clips

     Sparge pipes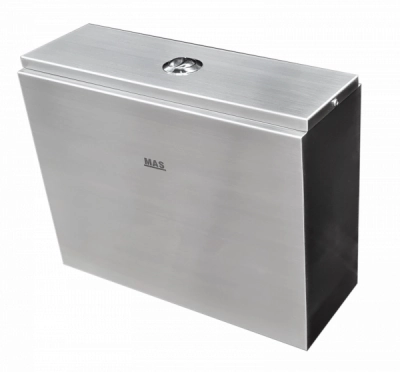 Top press dual flush
Code: CN2 Cistern Front Press Dual Flush Stainless Steel.
MAS quality stainless steel plumbing supplies.