Adjustable Glass Rack for Commercial Kitchen
GRACK
MAS Adjustable Glass Rack for Commercial Kitchen.
Easy to install and includes 4 pairs of adjustable stainless steel tray slides. Which can be set for multiple height width.
Adjustable stainless-steel disc feet assist with the height and stability of your commercial glass rack.
Ideal for storing glassware safely, especially after rinsing, cleaning or before placing into a dishwasher.
Constructed from industrial-strength stainless steel for heavy duty commercial kitchen use.
Suitable for pubs, clubs, hospitality venues, restaurants, sporting arenas and similar.
Features:
Stainless steel fixings with flat bar supports.
Notched channel welded to frame.
Complete with disc feet and inserts for stability and height modification.
Comes flat packed for easy transportation.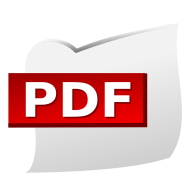 Additional MAS products to suit the Dishwasher Rack:
GRTRA – Dishwasher rack drip tray – also suitable for Glass rack add on bay.
GRSLI   – Additional tray slides pair – also suitable for Glass rack add on bay.
GRSMT – Tray slides 1 metre long pair.
GRNOT – Notched channel 1 metre long single.
Accessory to add on to this product:
GRADD Glass rack add-on bay.
Code: GRACK Stainless Steel Undercounter Dishwasher Rack with Feet.
MAS quality stainless steel plumbing supplies. .